Quality Products at Competitive Prices
IN BUSINESS OVER 35 YEARS
At Oklahoma Interpak, when we divide, you conquer. We are a family-owned and operated manufacturer of superior, machine-assembled chipboard and corrugated box partitions and pads. With over 35 years of experience in the box partition industry, we can handle most any of your or your customer's box partition needs.
We focus solely on the manufacturing of assembled chipboard and corrugated box partitions; no other types of packaging, such as boxes.
Our box partitions are made from several grades of solid fiber rolls or corrugated sheets that are all purchased from quality mills or corrugators.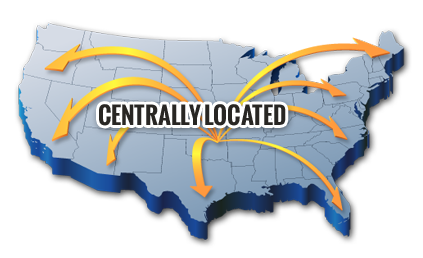 All of our dividers are machine assembled on state of the art machinery which allows us to offer clean, quality product at competitive prices. Our machines do not use steel ruled dies, therefore, you have no die expense. We are also centrally located, which allows us to be competitive in many markets in the United States.
Our capabilities consist of a wide range of cell sizes, heights and board grades, so any way you slice it, no job is too big or too small.