About Us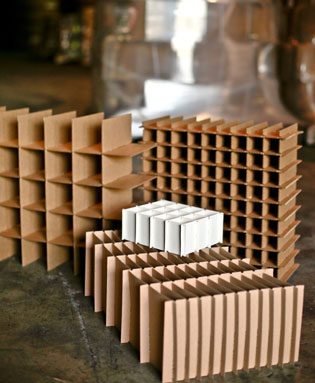 Oklahoma Interpak has been in business since 1980 and is still, to this day, family-owned and operated. We have over 50,000 square feet of manufacturing space and over 30 employees. Because we are family operated, we focus on a customized, more personal approach to customer service, which we believe helps to serve our customers more effectively.
Our assembled partitions are all manufactured on top of the line partition machinery. Our machines do not require steel rule dies, which helps to lower your costs by eliminating all die charges. All of our paper is sourced from major mills and corrugators which results in a quality product and we are centrally located in Oklahoma which allows us to economically serve most locations in the United States.
Because we focus solely on box partitions, you can trust that your business is maintained in close confidence. Focusing solely on box partitions also allows us to offer a full breadth of knowledge to help you and/or your customer determine the best design and materials for their needs in the most economical manner.
At Oklahoma Interpak, when We Divide, You Conquer!